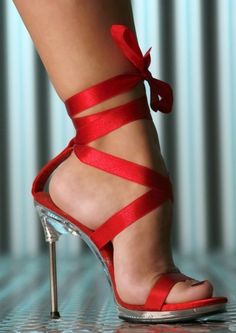 What is foot fetish phone sex? Well foot fetish is the most popular fetish there is, dating back thousands of years. Feet were often fetishized during times of great sexual disease outbreaks, since you wouldn't be catching an STD from a foot. The Chinese foot binding for thousands of years, tiny feet were sought after, no matter the pain or distortion of what they looked like. There's many different branches on the foot fetish tree. Some are very much into foot jobs and having their cocks caressed with feet much in the way a hand job would be done, with feet and toes going up and down the cock and squishing the balls.
Then you have ones that wish to merely worship the feet by licking, sucking toes, smelling them and massaging them, they don't want a foot job, they simply want to admire and will often be quite keen on paying for pedicures and buying their ladies designer shoes and boots and overall care of the foot to make it as soft and well groomed as possible. It's very arousing for the men into this type of foot fetish to maintain their lovers feet and keep them in style in a manner of their liking, pampering is their goal.
Then you have ones into tickle foot fetish, they are into restraining the woman, perhaps even putting her in foot stockades and tickling those feet until she cries or has some sort of fit trying to escape the tickling. Many have full blown tickle torture kits, with everything from turkey feathers, toothbrushes, wool for dragging between toes, to using things like ice cold popsicles and blow dryers on the feet for temperature play. Summer is like a buffet for these men, with women in bare feet and sandals and their feet on display, it's as arousing to them as a nude beach would be to another man.