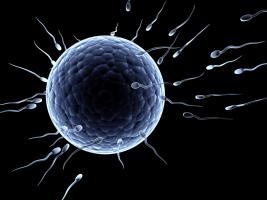 Guys that love risky, bareback intimate calls are often seeking impregnation phone sex, and that is one of my favorite fetishes to do calls about. You cannot get any closer than carrying part of your lover inside of you for the better part of a year, and the risk of having sex when you are in your dangerous, most fertile time of the month is the ultimate Russian roulette moment, will I or won't I get pregnant this month. It's a very hot subject for many that are into the girlfriend experience type of phone sex calls.
When a caller mentions or asks if I have ever been pregnant, I know immediately what sort of a call they are looking for and many different types of calls can be involving impregnation of one type or another. Sometimes cuckold calls do, where the guy knows his woman is fucking another man, will she get knocked up with the other man's baby? That's part of the risk. Some callers that like to exchange I love you's, can also be into this type of call and it can be very sensual and romantic when those things are discussed.
Most people do not enjoy using protection, it feels better bareback of course, but there is a risk in doing that, and that risk can heighten the moment and make it a lot more intense than if you were using protection. Some men also love when a woman is in the bloom of pregnancy and how her breasts become bigger and nipples larger and darker and her vaginal secretions becoming more pungent. Pregnancy fetish and impregnationwill always have their fans. The seed flowing into their woman and implanting in her fertile body is such a turn on for many guys. It's very intimate phone sex for sure.