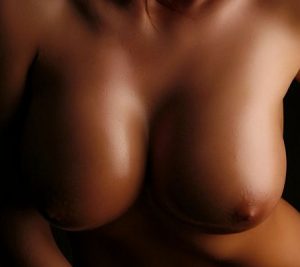 This new boyfriend of mine, well I don't usually fuck on a first date, but I'm not totally against any fooling around, so I decided I'd go as far as a tit wank with this guy. We'd met on an online dating site and chatted for a few days and one night he even called me up and I was so fucking horny when he called, I asked if he'd like to try phone sex. I likely shouldn't have said that considering we hadn't met yet and were going on our first date a few days later, but I frankly wanted to cum and I thought phone sex I can have right now.
He of course jumped right on board and said he hadn't had phone sex in ages, and he whipped his cock right out and started stroking himself. I could hear his wet cock in the background as I was fingering my pussy. I'd shaved a few hours before in the shower and was plenty wet when I got in bed and had him on the phone. Masturbating is always so much better with another person, I'd been into phone sex for many years, and I loved his voice and the way he sounded and we both came really hard. He said he was glad I'd even mentioned the idea of phone sex since he was horny, too.
So our date night arrived and I could see the bulge in his pants most of the night. I said I wasn't ready to fuck yet, but I'd love it if he put that big dick between my tits and gave me a titty fuck. I sure didn't need to ask him twice! He took out that cock and I leaned forward and grabbed my own tits and started working them up and down his dripping shaft. I said I'd loved hearing him stroke his cock the other night when we had phone sex and how wet it had made me. He blew that load all over my tits and asked if I'd mind if he'd lick it off. I said it was fine, and he licked his cum off them and then sucked on my nipples. It was fucking hot. After he dropped me off, he called an hour later, horny again and we had phone sex again and I came 4 times. I'm a horny bitch for sure!